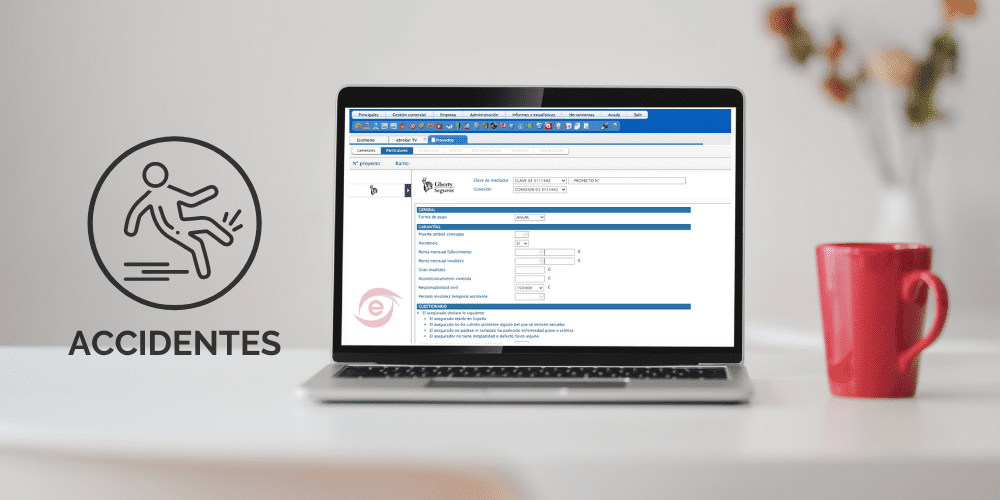 A product that can be priced and issued efficiently in ebroker thanks to the agile commercial process and total integration in the system.
We have incorporated insurance against Accidents of Liberty Insurance to the offer of products available in our secure multi-tarification system.
In addition to its presence in the current commercial processes of the platform, Accidentes de Liberty Seguros will be part of the catalog of products available in the new multitator that we are finalizing for its next launch, so we continue in this way increasing the possibilities of hiring users with options that provide productivity and efficiency in price comparison processes.
The company makes this Individual Accident product available in our insurance multitarification system, which has 4 contracting modalities: 24 hours, Professional Risk, Extra-professional Risk and Traffic Risk, offering a complete series of guarantees that cover the needs of the insured .
ebroker and Liberty Seguros have recently held a virtual meeting in which the lines of the joint connectivity By 2021, with the integration of new products in the platform and evolution of the management processes that help insurance brokers to make their activity more efficient thanks to sector connectivity.