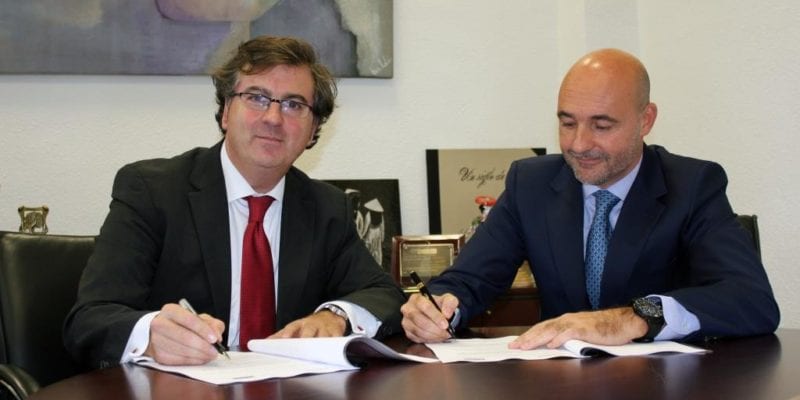 This innovative project creates a blockchain network among insurance brokers that will allow, through a first initiative, to manage aspects in the field of personal data protection
The project for the creation of a private network of insurance brokers based on blockchain technology integrated by the collective potential of the more than 600 insurance brokers that make up the community of user companies of ebroker begins to have its first accessions. The insurer Plus Ultra Seguros and the global telecommunications operator Telecable they have formalized their incorporation to the project.
"At Plus Ultra Seguros we are fully committed to the development of a strong professional distribution channel around the insurance broker, and in this sense, participating in this project is fully aligned with Plus Ultra Seguros' strategy of betting on initiatives based on future technologies that make the relationship between the insurer and its mediators more efficient and cooperative, and at the same time give us the possibility to explore new business opportunities together ", said Luis Vallejo, Commercial General Director of Plus Ultra Seguros.
The project "echain Blockchain NET", Which in a first step will provide a solution to allow insurance brokers to manage aspects related to the new Data Protection Regulation in an efficient and shared way with insurers, it also has as a focus to advance in strategic areas of innovation as important as digital certification, security, standardization, IoT, big data, among others.
The operator Telecable, belonging to Euskaltel Group, has also formalized its adhesion to the project and in the words of its General Director, José Antonio Vázquez, "Our strategy as a reference technology company in Asturias is based on support for digital transformation projects, the ebroker project being an interesting step explore use cases in the context of the insurance sector around an emerging technology such as blockchain. ebroker is an important partner and technological actor in the sector to look for synergies with our lines of innovation in those areas that are our own due to our capacity as telecommunication operators and, in addition, with this we confirm our commitment to become protagonists of the digital transformation of the companies"
"The adhesion of Plus Ultra Seguros and Telecable in this first phase of the" Blockchain NET ebroker "project represents an important support to our idea of ​​structuring a large network of operations around the cooperation between brokers, insurers and technology partners, because we are safe cooperation is the key to business success "said Higinio Iglesias, CEO of ebroker.