Helena Iglesias
Junior Project Engineer
Interview conducted by Very safe on the occasion of the recent incorporation of Helena to ebroker and her active participation in strategic projects. Released July 2021.
---
ebroker is one of the leading technology companies in the Spanish insurance sector. In its more than twenty-one years of experience, ebroker has always shown itself as a company that has made innovation one of its main hallmarks.
To its permanent dynamics of product innovation, now ebroker has added an original organizational innovation formula aimed at improving the management of software development processes.
It would have been a common and usual practice to request a consulting service for this purpose, however, ebroker has decided to turn its need into a matter of an academic nature and motive and object of a final master's degree project by a young engineer.
A whole commitment to that young talent so necessary and essential in the future of the Spanish insurance sector.
Without a doubt, an initiative that deserves to be told, but who better to tell it than Helena herself.
Helena, 25 years old, industrial technologies engineer, master's degree in industrial engineering. What is a young woman like you doing in a sector like this?
I finished my Degree in Engineering in Industrial Technology from the University of Oviedo, and just at the end of that year, 2019, I started the Master in Industrial Engineering at the Carlos III University from Madrid with the main idea of ​​spending a few years in the capital occupying a position in a consulting firm in order to train and end up returning to Asturias.
Having completed my last course of the Master at a distance from my home in Pravia (Asturias), due to Covid-19, my vision changed and I considered that it could be a great opportunity to be part of a company like this, technological, of great already traveled to the door of my house.
I do not land in this sector by chance, my family is strongly linked to the sector and although for many people it is a great stranger, in my case I know the potential that it has and the state in which it is, in full digital transformation and generational relief. A great opportunity for young people.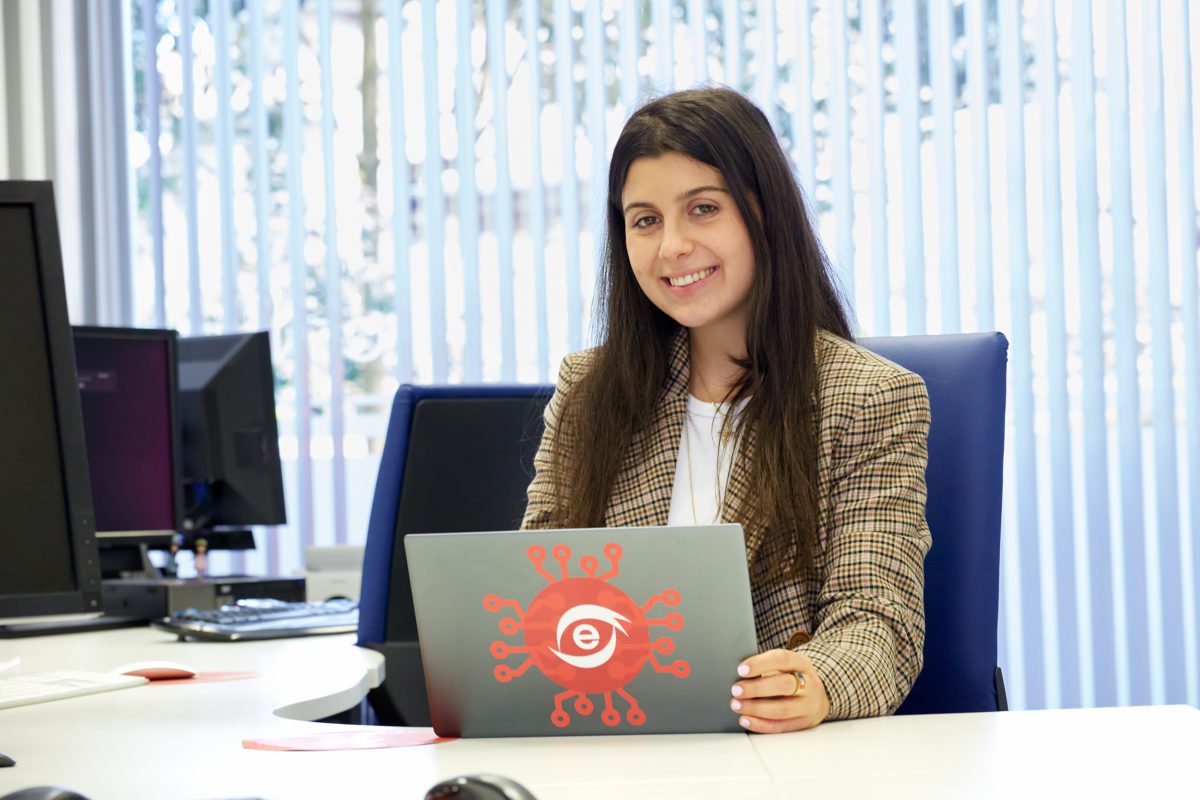 There is a tendency to view engineering as a matter of helmeted men surrounded by industrial machinery. Are we definitely overcoming this stereotype?
Totally, despite the fact that there is still a male majority in this type of academic degree, I can say that, from the first person, women engineers make more noise every time. Even so, I would like to highlight the importance of betting on equal opportunities in any labor sector, an equity of criteria for workers regardless of gender and why not, thank all those companies and all women who go one step through ahead and occupy and promote the female image in positions of responsibility.
On the other hand, the stereotype you mention is changing, viewing engineering career opportunities as only jobs within the "heavy industry" is past. Industrial engineers have, in addition to knowledge in numerous areas such as energy, structures, electronics, a great capacity for management and business vision, and this is something that people are increasingly perceiving and demanding at work.
The stereotype is changing: viewing engineering career opportunities as solely 'heavy industry' jobs is out of the question
The requirement of previous experience is one of the handicaps that young people encounter when entering the world of work. How did you overcome this circumstance to join the ebroker team?
As I have said previously, I am at the last step of my academic training, pending to present my Final Master's Thesis at the Carlos III University of Madrid. I considered a great opportunity the possibility of carrying out this work from a company, and that it was of value and applicable to their day to day. In this way, and in agreement with ebroker, the possibility of developing an academic project involving the analysis and design of a proposal to improve some of its processes was studied. After confirmation by ebroker and validation by the university, we got down to work and I joined the project engineering team.
Tell us a bit about this interesting project that proposes an original bridge between the university world and the world of work. What does it consist of? Can it represent your continuity as part of the ebroker team?
From a high-level perspective, my Master's Thesis consists of the analysis and improvement of one of the processes carried out in ebroker, in particular, the development of projects that involve software construction. This project has involved the application of new work methodologies, risk management and the design of a control plan for the different stages of the process, that is, consulting work from an engineering perspective.
All of the above translates, without going into technicalities and for the customer, into a higher quality ebroker product, which will increase its usability and also its performance. It will also speed up the implementation of developments made by the company, optimize resources and minimize the risk of failure in new projects.
Although the continuity in the company does not depend on me, I would be very excited to be part of the implementation and final start-up of this work that began in the academic field and is intended to conclude as a resource for business management.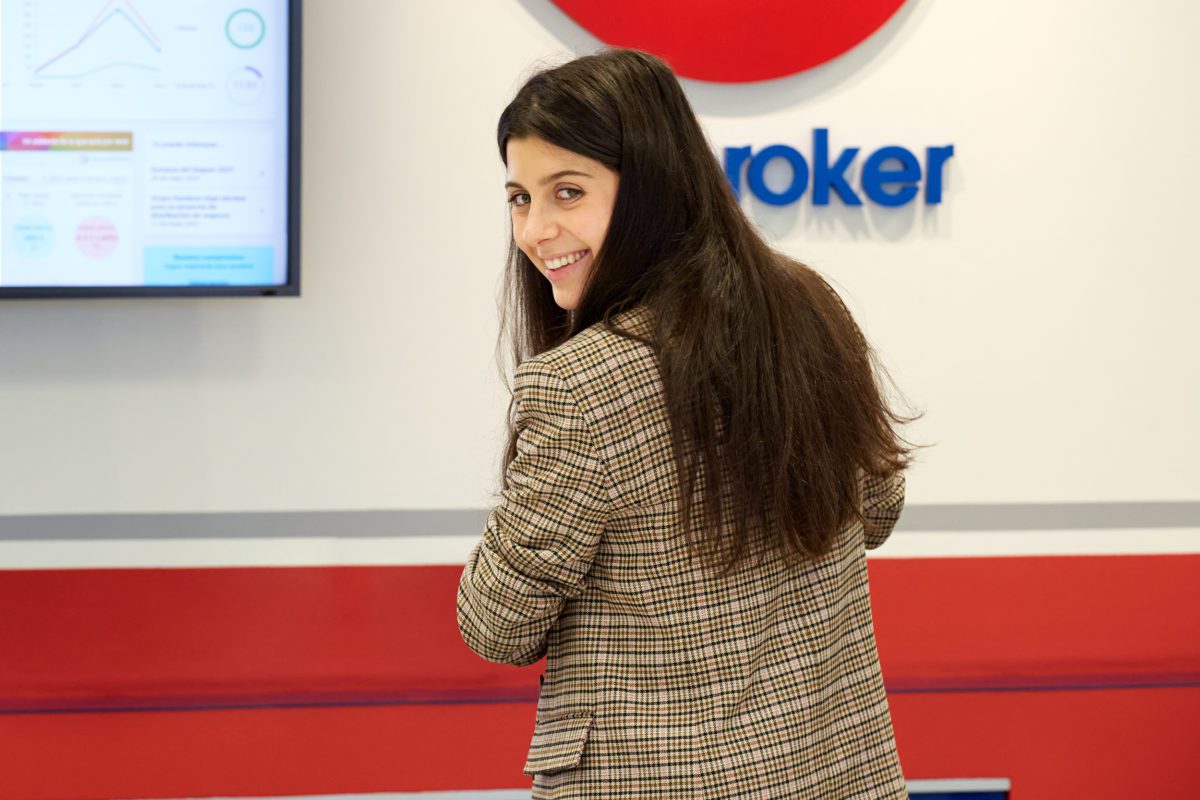 Do you think that the insurance sector is a good place for young people with your profile to develop their professional careers? Would you recommend it to your fellow promotion?
I think there is a high degree of ignorance regarding the world of insurance, most of the people my age visualize it as something gray, without really knowing the opportunities that exist in this sector. I think it represents a good opportunity for people who are motivated by the challenge of combining purely technical aspects with others highly oriented to business management and its results. The insurance sector is undergoing a great transformation in which new technologies applied to innovation represent a great job opportunity. It is worth betting on it.
Helena, in a personal key. Can you help us to get to know you a little better?
Helena is a 24-year-old perfectionist, hardworking and also, why not, quite nervous and somewhat impatient.
I love to travel, the further the better and if possible always near a beach, although I don't think this is something new among young people. In addition, I am passionate about the sea, cooking and fashion, in that order. I suppose that, due to the influence of my father, at the age of seven I was already watching the complete Formula 1 races sitting in the bar chair among an audience quite different from the profile of a girl, although at that time I dreamed of being a scientist, not an engineer .
Download full interview