Automating knowledge
SEAP is an ebroker functionality that automates the knowledge of the broker, allowing it to establish the professional rules and criteria that will be applied in the online bidding and contracting processes, in order to obtain the best recommendation for the client, thus allowing to harmonize the technical conduct- commercial brokerage.
The professional work of the insurance broker includes, among others, the important task of offering its clients unbiased and objective information about which insurance products best suit their specific needs in order to different types of criteria.
ebroker implements SEAP in its ERP nature, allowing the broker to score different variables in order to obtain a rating according to its criteria.
SEAP is business intelligence
The broker applies his knowledge and criteria to evaluate the variables of his business with weights and notes in search of the best offer.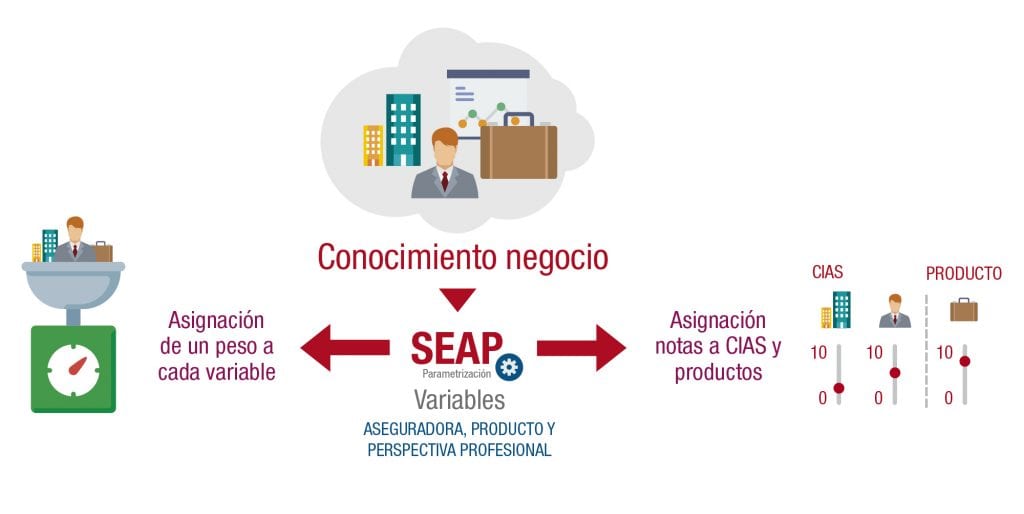 Get the best offer for your client
Based on the weights and notes assigned to each variable, SEAP conducts an evaluation and ranking of offers by means of connectivity, preparing a report with professional argumentation.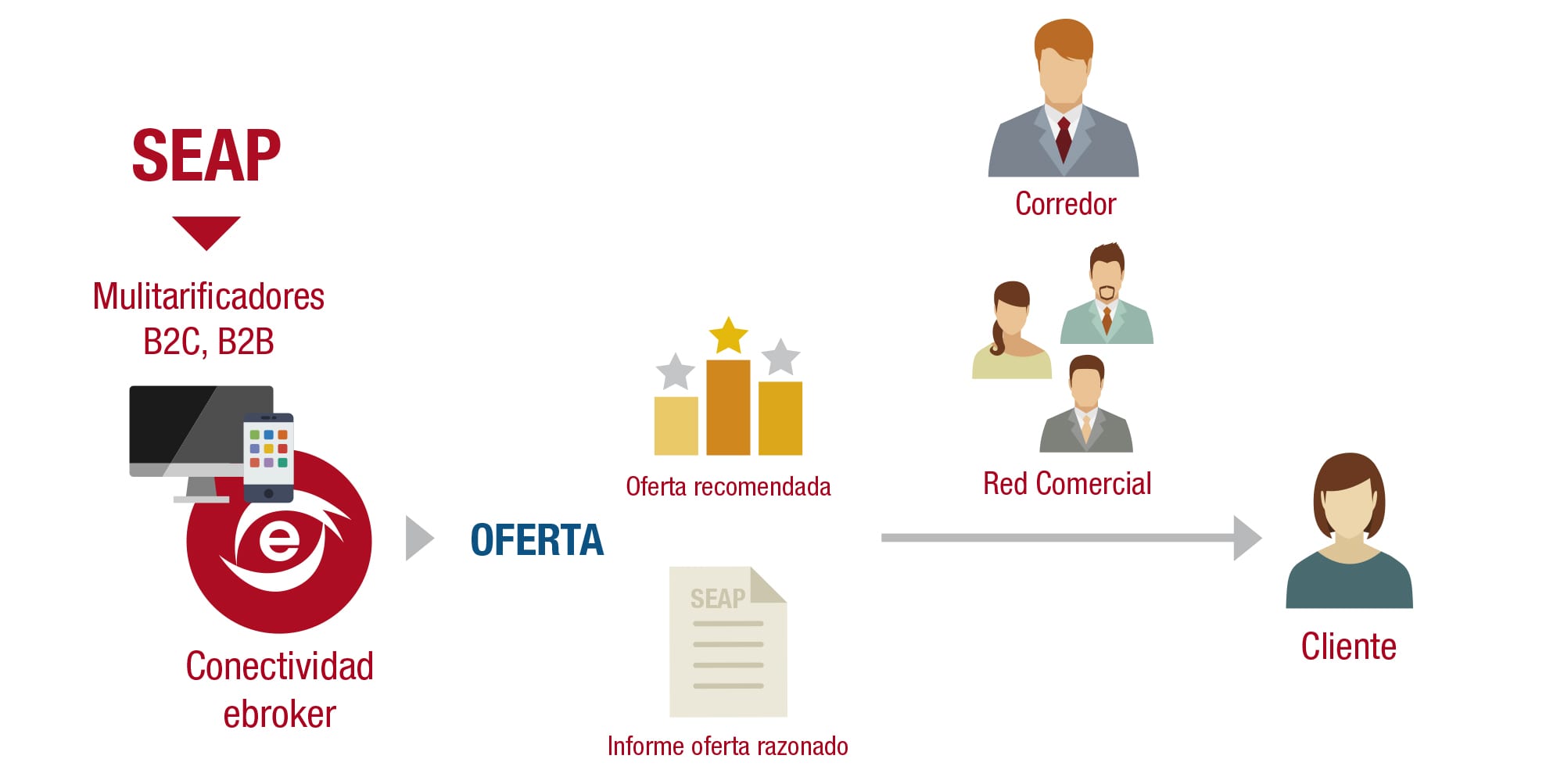 The benefits of SEAP