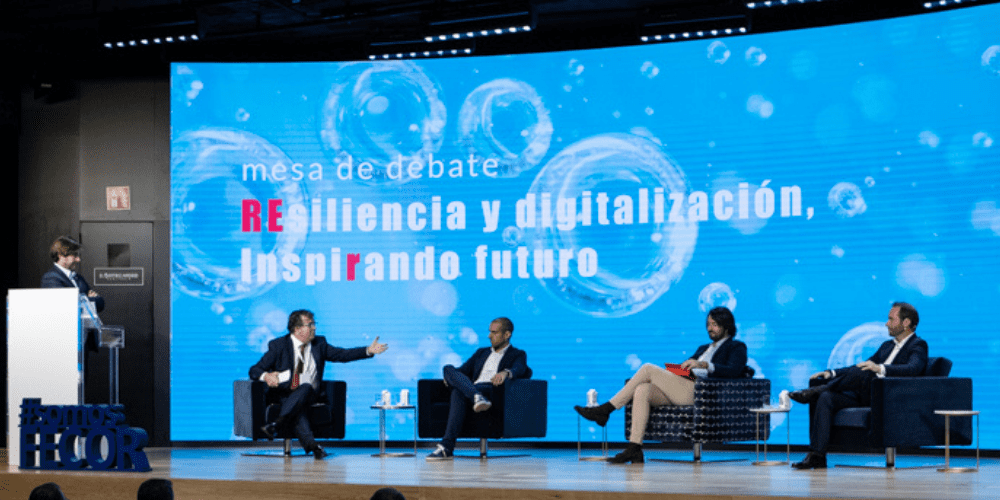 On October 28, the III FECOR Meeting: BREATHE, an event for safe runners in which we have been present in two activities as main sponsors. Higinio Iglesias, CEO of ebroker has intervened at the Discussion Table: Resilience and Digitization. On the other hand, Nuria Alfaro, Director of Marketing and Communication, has participated in the FECOR 300 Seconds Project, where she spoke about Marline as the first step of the ebroker X.
Higinio Iglesias has shown his vision of the use of data in the sector and more specifically in the insurance distribution channel through insurance brokers, placing this important area at the base of any business strategy in the present and future of the industry. In addition, he added data management, communication, marketing and business efficiency as the four pillars of insurance distribution.
For her part, Nuria Alfaro has highlighted ebroker's commitment since its inception to digital transformation and adaptation to changes in insurance brokers. In this sense, he spoke of the new ebroker X, a new platform for the distribution of insurance that is already being developed and of which the first step is the new Merlin multitarifier, already available to ebroker users. In addition, he concluded by highlighting four strategic concepts for ebroker and insurance brokers: Reaction, reinvention, renewal and revolution.
Next, we leave you a selection of images of the event and our presence as main sponsors: