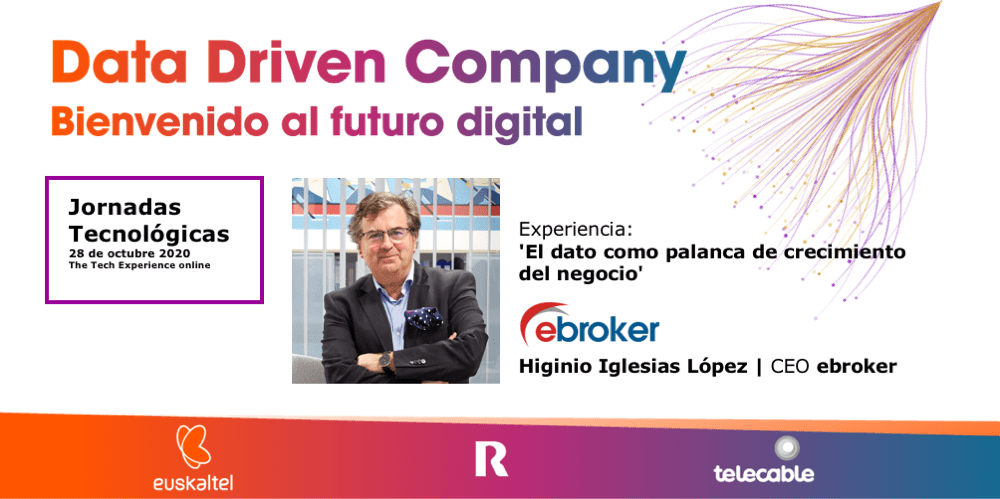 Last Wednesday, the ebroker technology platform was invited by the Euskaltel Group to expose your case of use of the BIG DATA insurance in the course of the Technological Conference 'Data Driven Company' in which, through virtual reality, they brought together more than 500 attendees and brought together experts in digital transformation, AI and Data Analytics, as well as reference clients of the Euskaltel Group.
SEGDATA is an advanced data analytics project in which ebroker has relied on the support and collaboration of the operator for its development through its artificial intelligence platform.
Higinio Iglesias, CEO of ebroker, explained to the attendees the important initiative in BIG DATA insurance whose exclusive beneficiaries are its community of insurance brokers, with the aim of providing them with value and knowledge derived from the management of information to obtain efficiency, productivity and competitiveness, and the necessary lever for the development of its digital transformation.
"The companies that offer technological services, we have no better future than helping our clients to build theirs" Iglesias sentenced at the end of his speech.