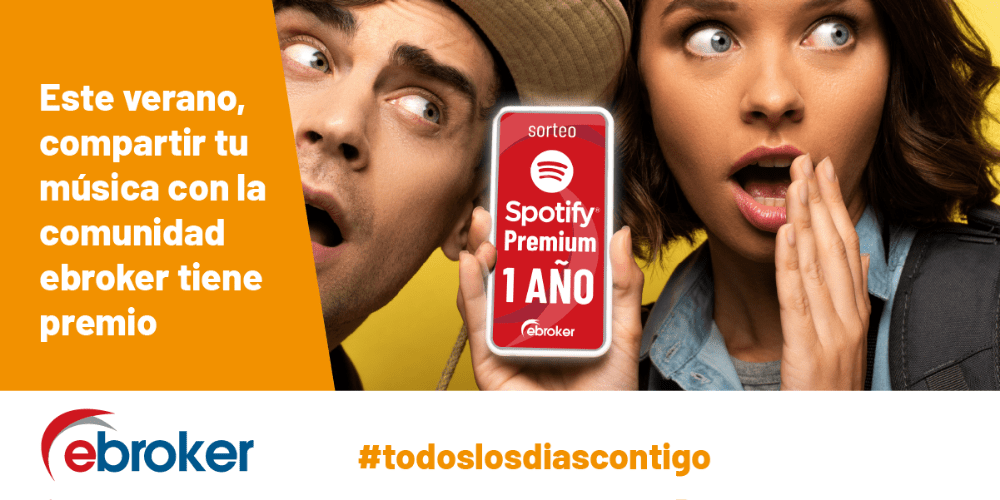 In these holidays we have wanted to accompany our users in a different way than 'day to day', in this case through music. We have thus generated three playlists, created on your profile in Spotify, which give access to many hours of the best music of all time. Specifically, these playlists are:
ebroker Deluxe Edition. Seeks to be 'The Summer List'. At the moment, the first places are occupied by mythical themes from Kansas, The Police, Bonnie Tyler, Eagles, Wings or Bob Dylan, among others, although it adds up to a total of 296 titles. The songs have been included by ebroker users who, in addition, by doing so, participate in the draw for a subscription to Spotify Premium for one year, which will take place on September 13.
More than 40 years. Selection of mythical songs that do not go out of style for people over 40 years old.
Less than 40 years. The themes that make up the soundtrack of the generation Millenial during the 90s, 2000s and 2010s.
As it is recalled, in the initiative, very visible on social networks with the slogan # TodosLosDíasContigo, users have very easy their participation: they only have to visit the profile of ebroker on Spotify and access the ebroker Deluxe edition playlist, your playlist! and include in the list any of your favorite songs from the 'Add songs' button.
Released on August 27, 2021 in INESE News