Ivan Buceta
Chief Information & Data Officer (CIO | CDO) of ebroker
Interview conducted by ADN del Seguro on the occasion of the Technology special, published on your website 2021 in May.
---
What do you think are the technologies that are introducing far-reaching changes in the insurance industry and why?
Data management is gaining relevance in recent years in all areas, and in the insurance sector it is a reality due to the large amount of information that is handled and the importance of analyzing and interpreting it to improve processes, products, tools, experience customer, etc.
More and more companies related to insurance are developing initiatives to manage and take advantage of data through Big data and that together with AI and machine learning, they lead the technologies that are carrying out a change in the sector in terms of information management.
Related to these technologies, the omnichannel concept for the management of communications with the client through next-generation platforms allows data to be available through several channels that are used in the exhaustive analysis of business information and will, in turn, allow , offer the client and consumer a personalized service of higher quality adapted to their needs and preferences.
Also RPA technologies (Robotic Process Automation) are nowadays a substantial part of the automation of processes and tasks that allow numerous actions to be carried out unattended in the business.
Which areas of the business do you consider to be experiencing (or will experience) the greatest changes as a result of the application of these technologies - internal operability, sales, risk selection, communication / relationship with clients or partners, claims management, fraud control, cybersecurity, data protection ... -?
Virtually all areas of a business, both internally and externally, are susceptible to changes with these technologies. Regarding the intelligent management of data, information is handled in all areas that can be analyzed and later transformed into information that adds value. In insurance distribution, we consider that the main application of these technologies around the data will be in the commercial sphere and in that of strategic vision and business management.
With regard to automation through RPA, internal operations are where the most value is being added, through agile and unattended processes that release loads in various areas, both administratively proper and those related to commercial aspects, related to customers, …
In insurance distribution, we consider that the main application of these technologies around the data will be in the commercial sphere and in the strategic vision and business direction
What are the main advantages offered by its application in these areas?
With intelligent data management it is possible to support businesses in their strategic decisions, extracting the specific knowledge that is useful to them and allowing them to predict market behavior.
It is clear that it can offer knowledge about customer behavior, preferences, service experiences, ... and what is important about the evolution and projection of the business. Based on the analytics of all this information, patterns of behavior can be established that will help us to anticipate the future and adapt our offer of products and services, as a contribution of value for both the client and the companies. Regarding the automation of processes, they have a direct impact on the efficiency of processes and on the integration and coordination of procedures, obviating any manual action that, in addition to affecting performance and time in organizations, can cause human errors. It helps us to be more efficient and as a consequence to provide a better service.
Going down in more detail: which do you consider the three specific tools that, applying any of the technologies mentioned in the first question, are or will be essential for the insurance business? Why?
As we have highlighted, data management is a key concept and it will undoubtedly be a differentiating factor in the coming years. It is precisely this importance that makes BI platforms play an essential role in the management and exploitation of the data available to our users. From ebroker, we have established strategic alliances around the Big data with partners specialized, both nationally and internationally. The objective of these alliances is to provide us with both technology and knowledge for optimal data management, in order to achieve our objectives in this field.
In conjunction with BI platforms, the second type of tools that we consider will play a key role in the coming years will be the tools of machine learning, which will allow extracting the power of the data generated in the datalake and its application in the elaboration, for example, of predictive models, will suppose a competitive advantage for those platforms that better know how to exploit these technologies.
Finally, if we had to bet on a third technology that is going to mark a differentiating role in the coming years, we would undoubtedly point to RPA, since its application not only provides advantages related to the efficiency of the usual management processes in the sector, Rather, this technology, together with the two previously listed, will allow our users to give a much more personalized attention to their clients, simplifying tasks such as the preparation of personalized offers or the analysis of the global needs of a client, going much more beyond a simple commercial advice.
Data management is a key concept and it will undoubtedly be a differentiating factor in the coming years.
And specifically for brokerages?
At ebroker we are currently launching Marline, our new multi-pricing platform, a tool aimed at optimizing the pricing and issuance processes through an easy and intuitive interface. In addition, we are incorporating to it, functionalities of data analytics and "machine learning"To make it the first service of its kind for insurance brokers. These functionalities data driven provided by our SegData platform, allow different analyzes and recommendations to be carried out, which influences to achieve a more agile sales process based on verified sector information.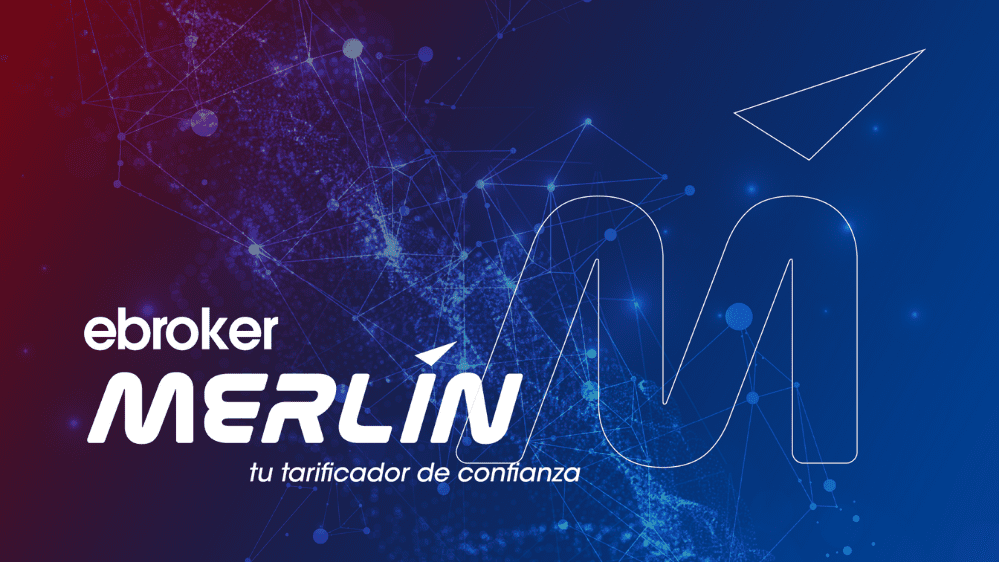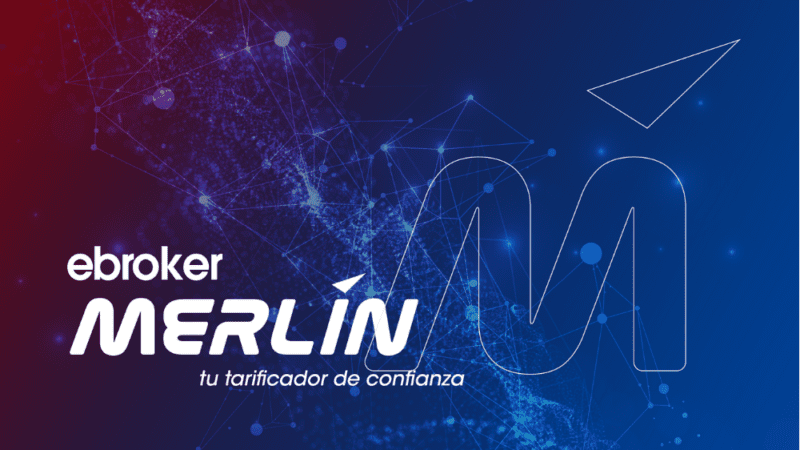 Related to techniques of Big Data and to give more power to our current BI, we are developing a series of sector indicators so that insurance brokers know, at all times, how the market is behaving in relation to their business.
Finally, and in terms of Artificial Intelligence, we are applying this technique to perform a data treatment, with the aim that the quality and integrity of the same add value to the two aforementioned techniques.
On the other hand, we offer the automation of processes and tasks of our ERP, which allows the day-to-day running of brokerages to be made more efficient by configuring notifications and alarms that carry out daily tasks unattended. This technology can also be applied in the generation of programmed communications towards the client based on certain events, allowing a constant flow of information to be generated with the client.
If we had to bet on a third technology that is going to make a differentiating role in the next ones, we would undoubtedly point to RPA.
What are the most demanded technological tools today? In your opinion, which ones offer a better rate of return on the investment they represent?
Nowadays there is a great demand for tools that allow analyzing and interpreting information to get more out of it and it will be increasingly demanded since, as we discussed earlier, managing the data and its analysis on a large scale is one of the cornerstones of the development of the sector.
The use of data in conventional tools is what really adds value, having CRMs, ERPs without relying on machine learning technologies, RPA, Big Data is talking about the past. It is about using technology to give more value, being able to know what is happening around us and, much more important, what is going to happen. We believe that these are the challenges we have to face. Relying on what current tools offer us and that, from the investment made, is clearly compensated with the profit we obtain.
It is about using technology to give more value, being able to know what is happening around us and, much more important, what is going to happen.
To what extent have the pandemic and all its collateral effects, such as the generalization of teleworking, contributed to the acceleration of the technologicalization process of the sector?
We believe that, to a large extent, however, the sector was already in a significant process of digital transformation. In our experience, the ebroker user broker community was already prepared to face the reality of teleworking, thanks to the fact that our platform has been operating in a web environment and with cloud computing structures for years, which has allowed them to overcome these circumstances and keep their business active without further damage, thanks to the fact that they had everything they needed to deal with this situation.
The sector was more prepared to digitize than we thought and it has been shown by the continuity of the activity of insurance brokers throughout 2020 and what we have been in 2021, thanks to the fact that they have adopted the appropriate technological measures not to lagging behind, showing that it is a channel and a sector that adapts when it has the right technology partner.
Do you think that this influence has been produced only in terms of the speed of the process or also by enhancing one type of tool more than others? Which have been the most benefited?
The pandemic has accelerated business transformation processes that have had to, in a very short time, realize their needs and those that did not have adequate systems have had to adapt to forced marches.
The tools that benefit the most are those that facilitate communications, contact and customer relations, with services that allow tasks to be carried out, which previously could only be carried out in an office, remotely. Tools such as APPs for customer contact and management and electronic signature have begun to be used more since the pandemic.
The harmonization of communications and the exchange of information between entities and mediators has been working for years through the EIAC language and, more recently, with the CIMA platform. How do you assess the current situation of these projects? Do you think its relevance continues or are there more viable alternatives such as connecting through custom APIs?
Connectivity is one of the most important areas of the business of an insurance broker and it must be in continuous development and with the EIAC as a cornerstone. We are very happy with our contribution to the project TOP, a platform in which a group of our user brokerages are already integrated, who can already benefit from greater efficiency in connectivity with insurance companies. In the coming weeks, we foresee an exponential increase in the adhesion of user brokerages to operate on the platform
Regarding the relevance of this type of project, CIMA is at this moment one of the most important sector projects that encompasses both entities, brokers and technology companies.
The insurtech phenomenon has come to cover the need of the traditional sector to adapt to a new behavior of the final consumer, where omnichannel and a personalized, simple and agile service prevail
How would you classify the insurtech phenomenon ?: It is one more tool for insurers or intermediaries, it is a competitor, a different sales channel ...
This phenomenon is causing numerous changes in the insurance sector at all levels, with initiatives that are used both at the insurance and mediation levels and for the development of different tools. At ebroker, that is what we do, we transform the insurance distribution from the point of view of the insurance broker, we are a platform that since 2017 has been part of the Insurtech Map of Finnovating, which brings together the main companies in this field in Spain.
What are the main novelties that the insurtech phenomenon has brought to the insurance sector in our country?
This phenomenon has come to cover the need of the traditional sector to adapt to a new behavior of the final consumer, where omnichannel and a personalized, simple and agile service prevail. With technology, it is possible to offer a better insured experience, whatever the channel, since the insurtech phenomenon is being applied both at the level of insurance companies and at the distribution level, which are now mostly digital, are what they have favored together with mobile devices this new consumer behavior.
Do you think that the sandbox will really contribute to promoting innovation in the sector? In what aspects and to what extent?
It is important to have controlled environments that allow the study and analysis of new technologies in a safe way allowing to learn more about them. One of the most important sectors where to develop these test environments to implement new technologies is the insurer, and companies, technology companies and other actors must continue creating innovative initiatives in order to achieve a greater capacity for digital customer service, automation, integration and efficiency.
How will all these advances and technological tools influence the implementation of the 2030 agenda and the achievement of the SDGs? To what extent do companies depend on these technological applications to achieve a true evolution in the business model and truly become a sustainable and socially and environmentally responsible company?
Without a doubt, all companies must work to achieve sustainable development, it is where the world is going and all economic sectors must also be participants in this transformation.
For a company to be sustainable, there are many aspects that go beyond technology, such as actions based on economic development, social inclusion and ethical behavior and commitment to the environment, but it is clear that technological tools will play a role. fundamental role as a lever for the creation of new sustainable models, both in the choice of technologies that are sustainable and in those that help us to be so in areas such as energy consumption, resource sharing, cloud computing, analytics of data. Sustainability will be a differentiator and a competitive advantage.
Download full interview