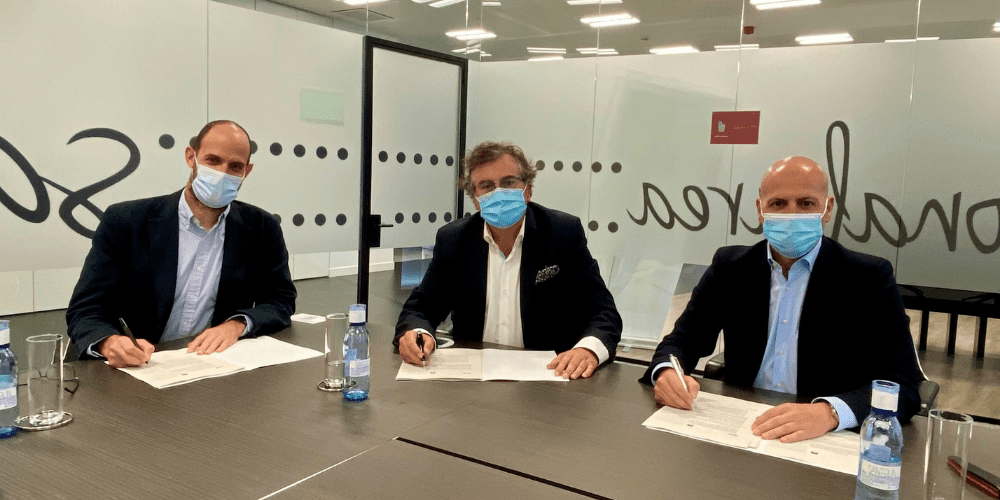 Within the framework of the PRISMA initiative, AXA and E2K will cooperate to improve portfolio retention levels in the broker channel.
With the name of PROTOS, AXA y E2K have signed an agreement to develop a big data analytics project with the aim of improving the levels and results of portfolio retention in the insurance broker channel.
In this way, AXA takes up the challenge of the sectorial cooperation proposal launched by E2K and joins the initiative as the first insurer PRISMA, an initiative through which the broker organization will apply big data techniques to different analytics projects with the aim of obtaining value and knowledge for the benefit of the professional community.
In this first cooperative project, PROTOS, the AXA and E2K teams will work closely together to obtain conclusions and results applicable to the improvement of portfolio renewal rates and their implementation through specific functionalities of connectivity through the technological platform ebroker.
"We are very satisfied and excited about this agreement with AXA, a first great step for cooperation between insurers and brokers around the power of data for the benefit of the channel; and what better way to start working on it than to improve portfolio retention levels, one of the main business assets of the insurance broker "stated Higinio Iglesias, CEO of E2K at the signing of the agreement that took place at the AXA headquarters in Madrid after several sessions in Pravia.
Pedro Navarro, director of Brokers at AXA Spain, intervened on the part of the insurer and stated "Projects like this one demonstrate once again that collaboration is always the best way to innovate, grow, enhance and combine knowledge between an entity like AXA and professional mediation as well as with startups". "As we firmly believe in AXA, the fate of professional mediation is ours. #SuSuSuerteEslaNuestra "he added.