Jeroen van Leeuwen, COO of Euroins
Higinio Iglesias, CEO of ebroker
Interview carried out on the occasion of the collaboration between both entities for the distribution of Autoway. Published in November 2021 by Grupo Seguro.
---
What are the lines of activity of Euroins?
JEROEN VAN LEEUWEN: Since 2008 Euroins operates in the insurance market in Spain; We are authorized by the DGSFP in Spain to work under a regime of freedom of services. Based in Bulgaria, Euroins is part of the Euroins Insurance Group (EIG), one of the largest independent groups in the insurance markets in Central, Eastern and South-Eastern Europe and also in the CIS (Commonwealth of Independent States).
EIG has a market share of more than 7% in the Southeast European region, representing more than 3 million customers, 3.500 employees and annual revenues of € 468 million. Our main value is to offer a complete range of products in the fields of General, Health and Life Insurance. Especially highlight our car insurance, with which we started in Spain. EIG operates in 14 European countries. Euroins Insurance Group is also part of Eurohold Bulgaria, the largest public holding company in Bulgaria by revenue and one of the main financial services and public services groups in Central and Eastern Europe, listed in Sofia and Warsaw.
When did Euroins enter the Spanish insurance market and how does it operate?
JEROEN VAN LEEUWEN: Our landing in Spain took place 13 years ago. We have extensive international experience which allows us to easily adapt to different markets. Spain is characterized by its dynamism within the insurance market. During this time in Spain we have managed to adjust our services to the needs of our clients and we can assure that we have achieved this successfully.
We bet on distribution through brokers. This channel provides what the client needs: quality and personalized advice. For us, the figure of the broker allows us to understand the needs of the clients at the same time that it facilitates the explanation of the policies and their wording at the time of issuance and, what is more important, to always be with him when an accident occurs. to give you the best assistance in the processing of any claim. We currently collaborate with more than 100 brokers and are constantly working to expand our network.
In this sense, our collaboration with ebroker is key. It is our main exclusive partner and trusted partner. Their alliance has been decisive. Thanks to its platform and wide network of insurance brokers, we are achieving the expected success and offering the best service and attention to our clients at the best price.
We bet on distribution through brokers. This channel provides what the client needs: quality and personalized advice.
What are your main areas of operations and projects?
JEROEN VAN LEEUWEN: One of our main products is precisely Automobile insurance, which we offer through a wide network of insurance brokers. Likewise, we want to promote the rest of the products and strengthen our relationship with the insurance broker and end customer.
At Euroins we are committed to a continuous development of technology, an example is our collaboration with ebroker. In this way, we optimize the processes between the company and insurance brokers. Thanks to this way of collaboration, we know what the broker's needs are and from there we develop the most appropriate solution by adapting our products. Quality and price go hand in hand in all our services to achieve one of our main objectives, which is to achieve customer satisfaction.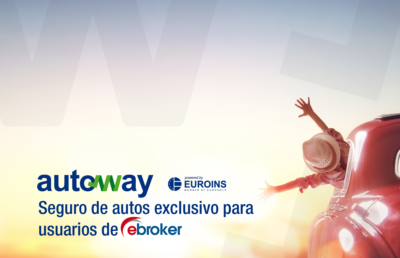 What are the next stages of its development in Spain?
JEROEN VAN LEEUWEN: We are facing a more complex context due to the pandemic. Despite this, we constantly value the possibility of developing and introducing new products based on customer needs and the demands of our brokers.
For us, the main focus is on responding to broker requests, as we consider them essential due to their link with clients and, furthermore, they are our commercial representatives in the market. For all these reasons, we want to expand our product line to adapt to the market and customer needs and for these products to grow horizontally. We also want to expand the commercial network.
It is also our objective to achieve a stable and solid growth of the project, promoting the business of insurance brokers through ebroker as a technological hinge between them and Euroins.
Ebroker platform
Is the distribution done through brokers and with the support of the ebroker platform. Is the objective to expand the range of products and services?
JEROEN VAN LEEUWEN: Indeed, our goal is to grow, improving our existing products and offering new ones according to the current needs of brokers and clients. We want to satisfy the needs of brokers to offer our products. Based on this, we adjust our services.
You have collaborated with ebroker for more than two years and offer car insurance through its technological platform. Why choosing a partner as ebroker?
JEROEN VAN LEEUWEN: Working hand in hand with ebroker for us is essential in the Spanish market. His professionalism and knowledge of the market allows us to satisfy the most demanding clients through his personalized advice. It also offers us a determining factor thanks to its technological advances. And it is that it allows us to distribute our product exclusively on the platform reaching insurance brokers and users.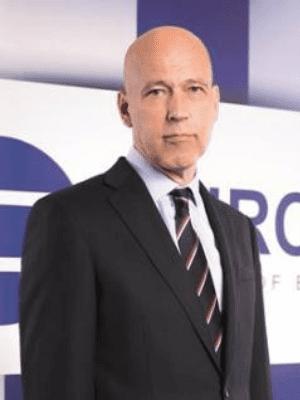 Technological framework for runners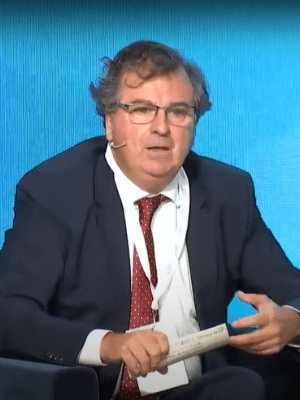 What Euroins products are you offering through your platform?
HIGINIO IGLESIAS: Through our platform, users have access to Autoway insurance under exclusive economic conditions, a car product designed for the insurance dealer that gives them a competitive advantage, adaptability to the needs of their customers, full connectivity with the company, flexibility and simplicity in hiring.
A product with an agile contracting experience that values ​​both the reduction of administrative burdens for insurance distributors and the adaptability to the needs of the client of the present and future.
How is it different, what is the value of a proposal like that of Euroins and ebroker?
HIGINIO IGLESIAS: One of the fundamental pillars on which the project has been based is the interoperability of information between Euroins and the broker for the development of its business, providing connectivity and efficiency through ebroker technology and a quality product.
From ebroker we have transmitted to Euroins the importance of connectivity and the use of the EIAC standard; so much so that the defined scope of integration is quite ambitious and covers all processes, until we achieve what we could define as 'ideal connectivity', all of them based 100% on the EIAC standard. Today, it is one of the companies that exchanges receipt information bi-directionally through ebroker.
Our joint proposal gives the ebroker user broker community the opportunity to cooperate with an insurer in the medium and long term, develop a project where, as distributors, they can say what they think and that is transferred to the product proposal to the market.
What joint objectives are Euroins and ebroker looking for?
HIGINIO IGLESIAS: Our collaboration seeks to facilitate the commercialization of products in a technological framework that contributes numerous advantages for the broker, providing it with insurance options and services that make it more competitive. It is also our objective to achieve a stable and solid growth of the project, promoting the business of insurance brokers through ebroker as a technological hinge between them and Euroins.
Is there potential in the Spanish market for this type of specific alliances?
HIGINIO IGLESIAS: The alliance between Euroins and ebroker meets the necessary conditions to be successful in the market: an innovative project, with fresh ideas and that boosts the broker business through technology, knowledge and access to an important group of insurance distributors who are ebroker users, added to the great experience of a multinational, Euroins, which has built a great product to market in Spain and which has entered the country with ebroker as a trusted partner.
Download full interview