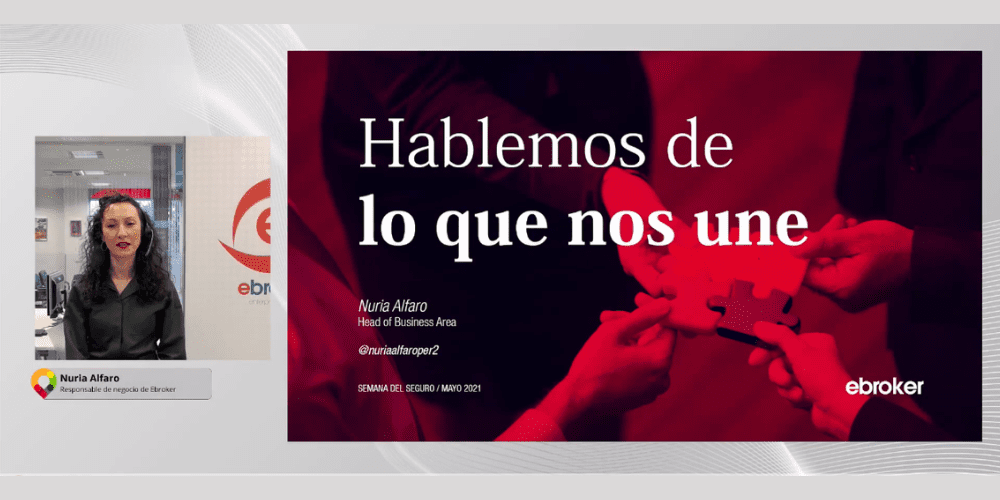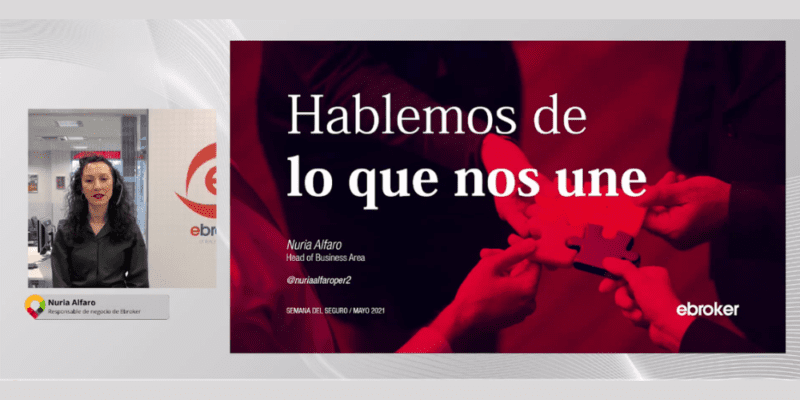 One more year we have been part of the Insurance Week of INESE, on this occasion, held on May 11, 12 and 13 completely online.
Our participation has been through XX National Meeting of Brokers and Brokers with the presentations of Higinio Iglesias, CEO of ebroker and Nuria Alfaro, Business Manager.
The value of data in the insurance industry
Higinio Iglesias, opened the day of this important national meeting for runners, talking about the new initiative PRISMA and on the value of the data in the insurance industry together with José Miguel García, CEO of Euskaltel,.
Independence and objectivity are the main business asset of the broker and in this the role of data processing and knowledge management is transcendental. Analyzing and using the data will allow brokers to have a better knowledge of current and future clients, provide personalized solutions to them, increase recruitment and loyalty, and collaborate in achieving a better consumer experience.

Higinio Iglesias, Insurance Week 2021
Next, we leave you the complete intervention of Higinio Iglesias and José Miguel García:
ebroker: More than software
Nuria Alfaro He participated in the "Let's talk about what unites us" section, where he presented ebroker's strategic vision for the future of the insurance broker, the ebroker 10. The future is already present.
There are many issues that unite us to the corridor, but there is one that today stands out above all the others and that is the future. We are united by a common future, we are united by being together and we have the firm intention of accompanying the insurance broker in this transition towards future business models that arise, and where technology will be the support that allows them to address them with greater capacity.

Nuria Alfaro. Insurance Week 2021
Similarly, the needs of the insurance broker of the future were addressed in 4 axes: The power of data, marketing, communication and operational efficiency; and named some current solutions and others that are also in development to meet these broker channel needs.
Next, we leave you the complete intervention of Nuria Alfaro:
INESE has announced during the broadcast of the day, the next celebration of the XXIX edition of Insurance Week in February 2022, in which we hope to be in person again to share moments with the community of insurance brokers and professionals of the sector.